Facials & Skin Care Treatments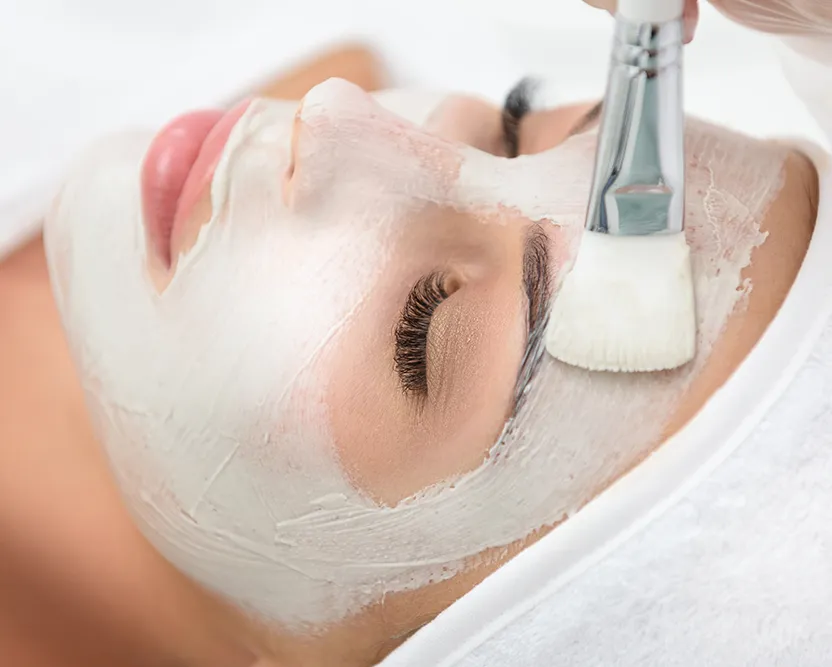 A Facial is a family of skin care treatments for the face, including steam, exfoliation, extraction, creams, lotions, facial masks, peels and massage. We use medical-grade skin care products for all of our facials and design a treatment specifically for you!!
Benefits


of a facial:
Improve signs of aging by encouraging cell turnover
Cleanse your skin
Rejuvenate your Skin
Facial Massage promotes blood circulation
Facials help detoxify the skin
Exfoliate skin
Open pores to allow a thorough cleanse
Tighten skin
Boost skins absorption abilities
Treat acne and improve acne scars
Eliminate whiteheads and blackheads
Reduce stress and relieve psychological distress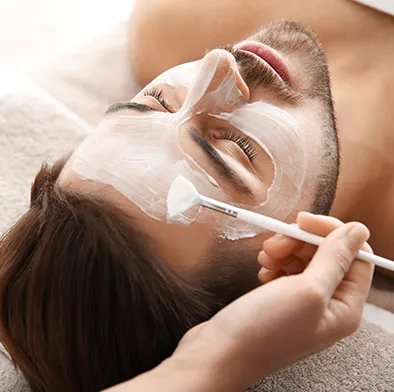 Our express or mini facial doesn't include steaming and extractions. The reason it's called an express facial is that it is about 30 minutes long.
Our Custom facial is 45 minutes long and includes products and techniques that precisely fit your skin concerns, as well as a facial massage.
Our Luxury Facial is 60 minutes long and includes steam, custom products, and techniques to fit your skin needs and a facial, neck, arm, and hand massage.
Extractions are sometimes necessary to provide the desired results and are a 20-30 minute add-on to the Custom and Luxury Facials. The express Facial does not include this service.
Dermaplaning with mini facial is about 45 min depending on skin conditions. Dermaplaning is a method of exfoliation that consists of using a sterile surgical blade to gently scrape off the top layer of dulling dead skin cells in order to reveal a smoother, brighter complexion. This procedure provides deeper product penetration, reduces the appearance of fine lines and acne scars, as well as removes soft facial hair. Good for all skin types. Results are instant and there is no downtime.
Our acne facial is 45-60 minutes long and incorporates products and techniques, including light therapy that precisely treat the specific types of acne. Acne facials focus primarily on extractions for blocked pores. The extraction process releases any excess build-up of oil and cleans out dirt that might be clogging up your pores. The main benefit of this type of facial is the reduction of facial acne. The treatment should help reduce redness and inflammation and help the skin rebalance. With regular treatments, future acne breakouts may be minimized.
Waxing pulls out hair from the root. When hair grows back in the same place, it's usually weaker, softer, and thinner than before. This means that, over time, you'll have less hair to groom — and the hair that remains will be more manageable.
Lash & Brow Tinting Simply put, brow and eyelash tinting use semi-permanent dye to add color, shape, and thickness to dull eyebrows and lashes in need of some new life. Maintenance is done every 6-8 weeks depending on retention.
Lash Lift What is a lash lift? An eyelash lift is a cosmetic procedure to chemically curl eyelashes. For some, it helps to shorten their makeup routine by eliminating the need to curl their lashes. For many, a lash curl provides an enhanced look during no-makeup periods. Maintenance is done every 6-8 weeks depending on retention.