Nail Care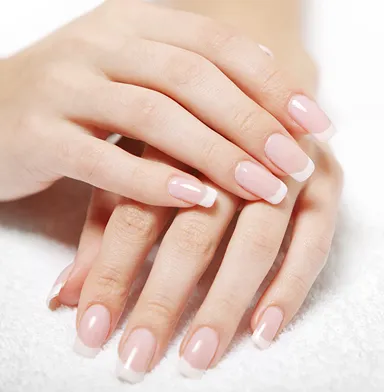 Classic or Spa


Manicure

Choose your level of pampering and add-ons.
A manicure/pedicure will clean and shape your nails and treat your cuticles, which is vital for keeping your nails healthy and strong. During a manicure, your hands/feet will be exfoliated to remove dead skin cells, improve circulation and stimulate blood flow.
Important Benefits of Manicures and Pedicures
Increase blood circulation.
During any manicure or pedicure, you receive a relaxing massage of the hands and feet.
Improve the health of your nails. With regular manicures and pedicures, the chances of your nails developing fungi and other infections are reduced.
De-stress.
Keep hands and feet smooth and soft.